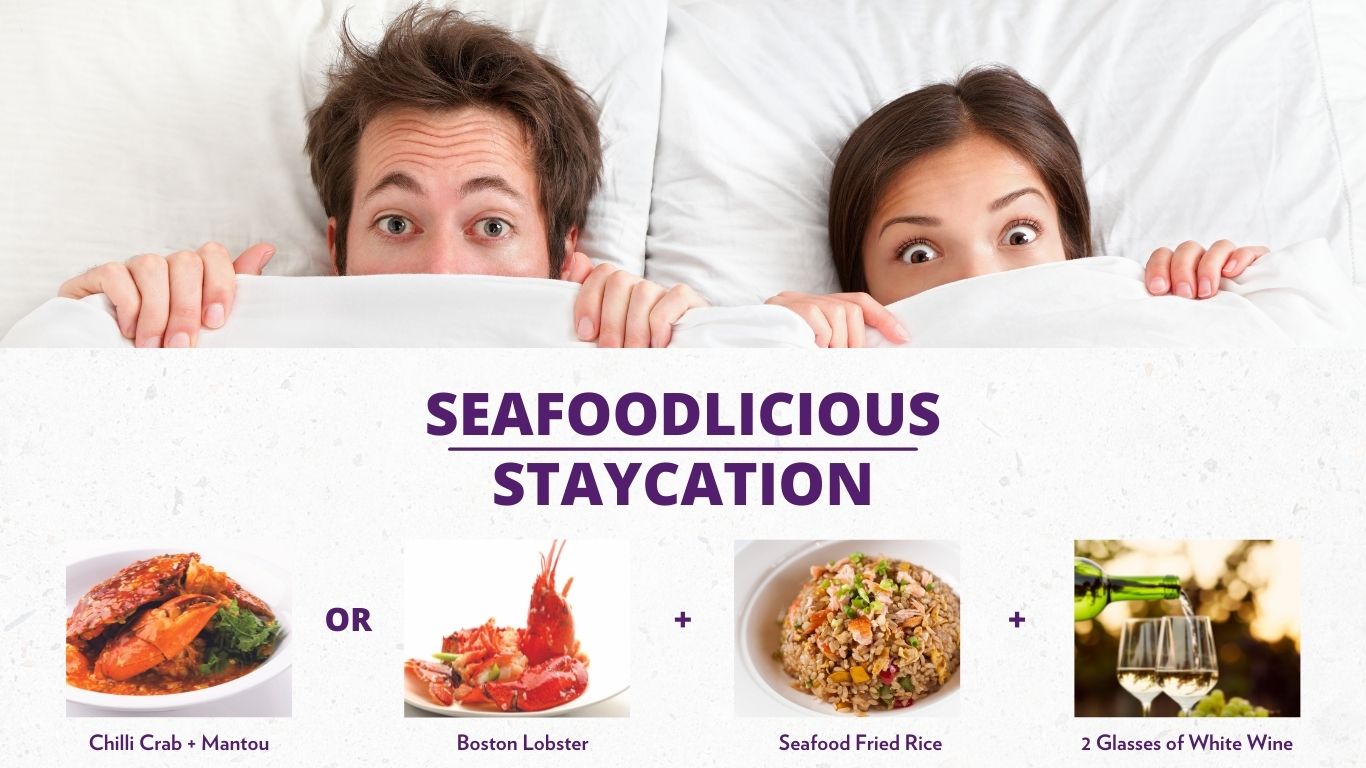 新加坡柏伟诗酒店特别优惠
Seafoodlicious Staycation
Ditch your diet plan for a day and join us on a staycation with a Premium Seafood Dinner at TungLok Seafood complete with a buffet breakfast for two the next morning.

Advance reservations for Premium Seafood Dinner is compulsory and can be made by calling TungLok Seafood at +65 6721 9118.

Offer Includes:
Premium Seafood Dinner (worth $156++) - Choose from TungLok Signature Chilli Crab (~1kg) with 4 pieces of Crispy Mantou or Boston Lobster (~700gm) + Seafood Fried Rice + 2 glasses of white wine
Start Your Day Right - Complimentary Buffet Breakfast for up to 2 persons
A Great Discount - Partner Offers | 20% off in-house dining at TungLok Seafood and Douraku Sushi
Loyalty or Airline Points - Earn points in StayWell Rewards or one of our airline partners, such as Qantas or Singapore Airlines
Special Events - Full prepayment and non-refundable policy will be applicable for all bookings staying over 25-27 Oct 2022, 31 Dec 2022, 14-17 Sep 2023 and 31 Dec 2023.

预订优惠
Available all days of the week
Terms & Conditions
Cancellations or changes must be made at least 24 hours (except for New Year's Eve and Formula One period) prior to the check-in date and time. If cancelled or modified within 24 hours of arrival or in case of no-show, the first night will be charged plus tax. IMPORTANT NOTICE: Cancellations or changes will not be applicable for bookings staying over 31 Dec 2022 and 14-17 Sep 2023. Full prepayment and non-refundable policy will be applicable for all bookings staying over 31 Dec 2022, 14-17 Sep 2023 and 31 Dec 2023. Park Regis Singapore reserves the right to cancel reservations with declined credit cards. By making a booking, you confirm that you have read and agreed to our full terms & conditions (https://www.staywellgroup.com/terms-conditions/) and our privacy policy (https://www.staywellgroup.com/privacy-policy/).
Please be informed that in accordance with the GST increase implemented by the Singapore government, the hotel will be increasing the GST rate from 7% to 8% with effect from 1st January 2023 and from 8% to 9% on 1st January 2024. As such, GST rate for your bookings will be revised to 8% for full payments made in 2023 and 9% for full payments made in 2024. Full payment made in year 2022 will remain at 7% GST.
Guarantee/Deposit and Change/Cancellation Fees will depend on selected dates and room/rate combination.